Jim Ventresca, DOM, LAc.
Advanced Needling Techniques for the Treatment of Pain: The Ventresca Method
Dr. Ventresca is a Principal and Lead Instructor for AcuPractice Seminars and Faculty at OnlineContinuingEd, LLC. He has trained thousands of Oriental medical students, chiropractors, medical doctors, doctors of Oriental medicine, nurses, physical therapists and other healthcare professionals across all aspects of acupuncture and Oriental medicine. He is a licensed Doctor of Oriental Medicine in New Mexico, licensed Acupuncturist in Massachusetts and a Diplomate in Acupuncture and Oriental Medicine. A 1984 graduate and past faculty of both the New England School of Acupuncture and Southwest Acupuncture College, Dr. Ventresca was among the first group of acupuncturists in the U.S. to become a board-certified Diplomate of Acupuncture with the National Commission for the Certification of Acupuncture and Oriental Medicine
---
Donald C. DeFabio, DC, DACRB, DACBSP, DABCO
Relevant Rehab: A Multimodal Approach to Chronic Low Back Pain
Dr. Donald DeFabio is a 1984 graduate of NYCC and currently serves as Chief of Chiropractic services at DeFabio Spine and Sports Rehab in Berkeley Heights NJ. He is triple board certified in Chiropractic Orthopedics, Physical Rehabilitation and Sports injuries as well as maintaining additional numerous certifications in corrective exercise and soft tissue treatments. From 1991-1999 he participated as a member of the chiropractic treatment team at the Ironman Triathlon World Championships in Kona, HI. He was the chiropractic doctor for Drew University athletics as well Rutgers's Track and Field until discontinuing for health reasons in 2016. From 2001 to 2017 he served as a member of the classification panel for the International Wheelchair and Amputee Sports Federation for Wheelchair Fencing as well as being the medical co-ordinator for the USA Paralympic fencing team from 1999 – 2015. His Relevant Rehab courses are known to be engaging, well referenced, high energy and designed to give the clinician the tools needed to immediately implement low tech rehab into their practice. He is a contributing columnist for Dynamic Chiropractic and publishes The DeFabio Difference rehab and health tips via his website and You Tube Channel which has over 33K subscribers.
---
Paul Andrews, LMT, CCCA, CPCO
Virtual Session Title Coming Soon!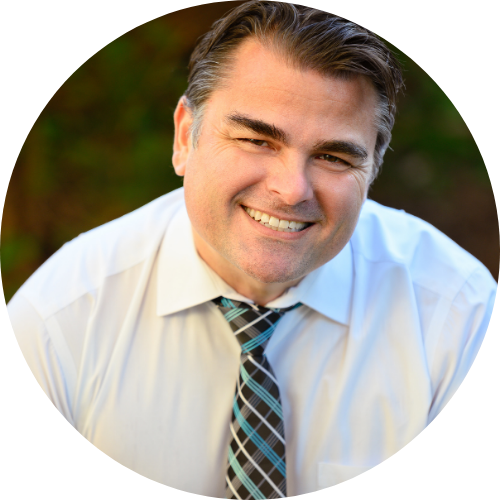 Andrews has been working in chiropractic since 1997. In 1999, he began working with the Massachusetts Chiropractic Society, Inc. and was their membership coordinator for several years. In 1999, he also began consulting for chiropractic offices in the areas of billing and practice management as well as presenting seminars. Andrews has received two awards from the MCS for Valuable service to the Chiropractic Profession. In 2002, he founded Andrews Billing Solutions, Inc., which services chiropractic and physical therapy offices with third party insurance billing.
---
Mark Davini, DC, DABCN, CPCO
Virtual Session Title Coming Soon!
Dr. Davini is a 1981 graduate of Palmer College of Chiropractic. In addition to more than 24 years of active practice, he holds a diplomate in chiropractic neurology. Dr. Davini has served as chairman of the MA Board of Registration of Chiropractors, vice president of public information and education and chairman of the Ethics Committee for the MCS. Dr. Davini co-developed and teaches the Chiropractic Assistants Procedures Program course in conjunction with Paul Andrews. Dr. Davini is active in the defense of chiropractors involved in malpractice litigation.
---
Bill Gallagher, DC, CMVI
Virtual Session: ABCs of Personal Injury
Bill Gallagher is the founder of the American Academy of Motor Vehicle Injuries and is working with the ICA to merge with their AMTI and create THE personal injury training program. He has taught in several states, co-chaired a Pain Management Conference in Zurich, Switzerland, published a Personal Injury Quarterly for the Arizona Association of Chiropractic, and is a contributing editor for Attorney At Law Magazine. He brings 33 years of experience in clinical practice and a lifetime of multiple motor vehicle crashes that taught him about personal injury in the School of Hard Knocks.
---
Erik S. Moll, DC
Stopping Pain Starts with Knowing Where to Begin
Dr. Moll has served in a variety of roles as a Doctor of Chiropractic. He has owned his own practice, served as Clinic Director for the nation's largest refrigerated trucking company, been an adjunct faculty member, independent chiropractic examiner, continuing education instructor and currently serves as Vice President of Treatment Standards for Airrosti. His passion is educating health care providers on patient-centered guidelines and clinical efficiency with an emphasis on value-based care. When he is not sifting through research, he enjoys the outdoors, home remodels and culinary arts. He and his wife met 32 years ago and they have a wonderful 15 years old son.
---
Michele Quattlebaum, Esq.
Ethics, Risk and Documentation
Quattlebaum was raised in Arkansas and graduated magna cum laude with her Bachelor of Science from William Woods College. She received her Doctor of Jurisprudence from South Texas College of Law in 1981. Quattlebaum has more than 37 years of trial experience in all areas of personal injury and products liability, including premises liability, medical and chiropractic, among others. She has tried more than 100 cases to verdict in Texas and several other states. Quattlebaum routinely consults with professionals on risk management and employment matters. She has an AV rating, the highest available, from Martindale-Hubbell Law Directory.
---
Dino Pappas, DC, MS, ATC, CSCS, ACP, cert MDT
The Mechanical Assessment Pyramid: A Theoretical Model for Better Organizing Your Toolbox
Dr. Pappas is a sports chiropractor, certified athletic trainer, certified strength and conditioning specialist, husband, father, chef, adventure & travel junkie. His passion is improving health and human performance by using conservative based treatments like manual therapy, manipulation, rehab exercises, advice, special testing & lifestyle recommendations to help you achieve excellence. He has worked with all types of patients from average Joe/Jane to weekend warriors to amateur athletes to Olympic and professional athletes.His main clinical interest is the Pain 2 Performance model where he lays out strategies that take you and your patients from zero to hero. In this presentation, he will share his experiences through trial and error, success and failure and into development of a cohesive schema that will help you navigative the clinical spectrum of pain 2 performance.
---
Kristen Hosaka, DC, SBAP, CST
The Sacrum in Labor
The journey began in 2009 when Dr. Kristen Hosaka, Chiropractor, attended her first birth assisting her client through gentle chiropractic care during her labor. She fell in love with all that is birth and has since attended over 200 births and countless labors. Her passion is to help women balance their bodies to create an easier passage for baby. Kristen is also passionate about helping other Chiropractors train to properly adjust women in pregnancy, labor, and birth in order to transform the birthing process. She strives to make birth better for moms and babies and to help prevent birth trauma through a chiropractic birth.
---
Nicholas Studholme, DC
Breath Training: The missing link in your complicated neck and low back cases
Dr. Studholme is an expert in treating chronic pain, sports-related injuries, and analyzing and improving running form and technique. He is one of only a few chiropractors in the US who is a certified AMIT practitioner, a GIFT fellow, NOR practitioner and has the one of the only Noraxon Center of Excellence Biomechanic Performance Lab in the country. Dr. Studholme works regularly with EPL, MLS, NHL players, and many of the top triathletes in the world, including Olympic medalists and Ironman Kona winners. He is also the chiropractic consultant for the University of Denver Sports and Athletics Program. Dr. Studholme is a sought-after speaker and expert in the sports medicine field, teaching continuing education seminars such as FNOR, Dynamic Tape, and Noraxon. In 2011, Dr. Studholme helped co-found SparkMotion, a motion capture and analysis application for the iPad. SparkMotion is the current gold standard in clinical motion capture technology and is currently used by the United States Olympic Training Centers and professional teams in the NBA, NFL, MLB, as well as colleges around the nation. Recently, Dr. Studholme opened a Center of Excellence (COE) that is the first site of its kind in North America. The COE includes a Zebris plantar pressure treadmill, EMG, 3D myomotion sensors and represents the gold standard in biomechanic assessment. Dr. Studholme has been practicing in the Denver/Boulder area since 2000.
---
Caroline Long, DC, FICPA., CACCP
How to Conduct a Pediatric Examination for a Child Under the Age of 5
Dr. Caroline Long is a pregnancy and pediatric-certified chiropractor and the founder of West U Wellness. She graduated from Spring Woods High School before pursuing her Bachelor of Arts at UCLA. She returned to Texas Chiropractic College where she graduated with top honors and then completed over 400 post-graduate certification hours with the International Chiropractic Pediatric Association. Her clinic, West U Wellness, has more pediatric trained chiropractors than any other in Texas. For the past 20 years she has built her reputation as a caring and compassionate chiropractor for patients as young as 1 day old all the way to a patient who was 106 years old. Her hobbies include traveling, aerial fabrics, escape rooms, and mud runs. She is a proud native Houstonian and enjoys volunteering in her community. She and her husband Patrick have two daughters ages 12 and 14.
---
David Taylor, DC, DABCN, FIACN FICCN
Virtual Session Title Coming Soon!
Dr. David Taylor obtained his DC degree from National University of Health Sciences and graduated from the Neurology Residency program at Logan College of Chiropractic, earning his Diplomate from the American Board of Chiropractic Neurology. Since then he has been awarded a Fellow from the International Academy of Chiropractic Neurology and the International College of Chiropractic Neurology. He currently serves on the executive board of the ICCN. 
Dr. Taylor was the founder and president of Multimed Center, Inc, for 30 years. He was the first chiropractor in the Commonwealth of Massachusetts to own a multidisciplinary practice that employed chiropractors, anesthesiologist/pain specialists, physiatrist, osteopath, physical therapist, physical therapy assistants, massage therapists, acupuncturists, and psychologists. Dr. Taylor was also the president of Healthcare Review & Consulting, Inc., a medicolegal consulting company, and the owner of Pioneer Neurodiagnostics, a neurological testing and consulting company. He was appointed by two governors to serve on the Massachusetts Board of Chiropractic Examiners, has served on the board of directors of the Massachusetts Chiropractic Society, as an examiner for the National Board of Chiropractic Examiners, and the test evaluation committee. He has also served as a fellow of the Federation of Chiropractic Licensing Boards, as chairman of credentialing and quality improvement for Spine Managed Care and as consultant to many insurers and as an expert witness in medicolegal cases. He has lectured internationally, published numerous research papers in various peer reviewed journals and authored the text "Chiropractic Hospital Privileges" for the Massachusetts Chiropractic Society. He has served the profession as a member of the Council of Chiropractic Guidelines and Practice Parameters and currently serves on the Scientific Commission of the CCGPP. After serving as clinic director at Texas Chiropractic College, he currently is an associate professor of clinical sciences and continues to serve as adjunct professor in the post-graduate department of other chiropractic colleges.
---
Mikel Richter, DC
Stopping Pain Starts with Knowing Where to Begin
Dr. Richter's interest and experience in function and performance of the human body extends back years: from participation in athletics, to becoming a personal trainer and then strength and conditioning coach, and ultimately as a Doctor of Chiropractic. His educational background includes a Bachelor degree in Human Biology, a Master degree in Sport Science and Rehabilitation with an emphasis in Nutrition and Human Performance, and a Doctor of Chiropractic. After several years of patient care, both in private practice and as part of a large provider group, Dr. Richter transitioned into a unique role of clinical development. He now develops and provides clinical education programs aimed at improving clinical efficiency and patient outcomes, using clinical practice guidelines based on evidence-based care recommendations, clinical experience, and synthesis of information from clinical practice metrics and episodic claims data.
---
Nicky Kirk, DC
Title Coming Soon!
Award-winning and chiropractic sports physician who works internationally with top performance practitioners in sports medicine, nutrition, psychology, and strength and conditioning. Dr. Kirk's multi-skilled approach has built for him a stellar career that includes consulting as a regional adviser for the Gatorade Sports Science Institutes in the Caribbean and Latin America.
---
Jennifer Pedley, MS, DC, CCSP®, DACBR
Case Study Approach of the Lower Extremities and Lumbar Spine, Radiographs and Advanced Imaging
Jennifer Pedley, MS, DC, CCSP®, DACBR resides in Redlands, California. She achieved her Bachelor of Science degree in Biology/Pre-medicine and in Exercise and Sport Science at University of Wisconsin- La Crosse. Her doctorate degree in chiropractic was obtained at Northwestern Health Sciences University in Minneapolis, Minnesota. She also completed the radiology residency at National University of Health Sciences and successfully passed American Chiropractic Board of Radiology examination. During the residency, she achieved a Master of Science (M.S.) degree in diagnostic imaging, a diplomate as a board certified chiropractic radiologist and a Certified Chiropractic Sport Physician (C.C.S.P)®. Following the residency, Jennifer also attended a visiting radiology fellowship at Duke University Medical Center in Durham, North Carolina. Today, Jennifer has a private radiology consulting practice reading for medical and chiropractic doctors, and imaging centers such as University Medical Imaging in Sacramento, CA. She is also the Past president of the American Chiropractic College of Radiology (ACCR), and a radiology lecturer for organizations in California and for Foot Levelers. 
---
Michael Olson, DC, CCSP, ICSC
The Median Nerve Dilemma
Dr. Harold (Mike) Olson practices at Bigfork Valley Hospital in northern Minnesota, where he was hired to implement the first chiropractic department within the hospital.  He has served as a post-grad instructor on soft tissue treatments and is an adjunct faculty member of Palmer College of Chiropractic in the new Multidisciplinary Environments elective. In 2019, Dr. Olson co-developed the FAKTR Peripheral Nerve Entrapment course with Dr. Spencer Lindholm, teaching practitioners and students how to identify and treat conditions associated with peripheral nerve entrapments. Dr. Olson has special interests in sports medicine, having obtained both his Certified Chiropractic Sports Physician degree from the American Chiropractic Board of Sports Physicians and his International Certified Chiropractic Sports Physician Degree from International Federation of Sports Chiropractic. Dr. Olson is privileged to be able to work with numerous high school athletes in his community.
He also has special interest in enhancing the chiropractic literature. He has numerous publications with regards to peripheral nerve entrapments, chiropractic management of concussion, and other sports-injury related ailments. He enjoys lecturing on behalf of chiropractic and sports medicine. He has been a platform presenter for the for the Association of Chiropractic College annual Research Agenda Conference for several years, lecturing on concussion management and sports injuries in addition to lecturing for past Palmer College Homecomings. Dr. Olson is a graduate of Palmer Chiropractic College, where he was salutatorian for his class.
In his free time he enjoys spending time with his wife, 2 children, and enjoying the northern Minnesota outdoor recreational activities.
---
Lee Van Dusen, DC
Virtual Session: Practical Tips to Avoid Practice Burnout
Dr. Lee Van Dusen maintained a private practice for more than twenty years. He has had the pleasure of being a faculty member at multiple chiropractic colleges and is an experienced senior administrator in healthcare education. He has presented at numerous regional, national, and international chiropractic events. Dr. Van Dusen continues to work extensively in the areas of quality improvement and organizational excellence.
---
Kimberly Paddock O'Reilly, DHeD, MSW, MBA
Virtual Session: Practical Tips to Avoid Practice Burnout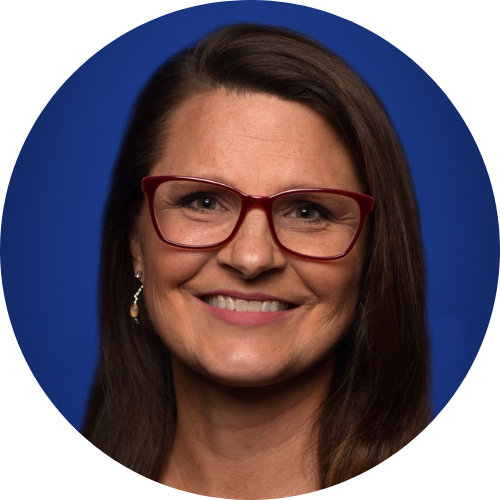 Dr. Kimberly Paddock-O'Reilly has her Master of Social Work and has worked with numerous healthcare professions. She is an experienced senior administrator in the field of healthcare education with an extensive background in accreditation and quality management. Dr. Paddock-O'Reilly also has her Master of Business Administration with concentrations in data analytics and human resource management.
---